Nguyễn Tuấn
University of Northampton, Anh Quốc
The University of Northampton was introduced to me by my educational consultant. I was in my final year at my university in Vietnam and wanted to study in the UK. My consultant said that this university has TEF Gold so the programs were very high-quality. Also, the International Marketing Strategy program here was very practice-based and could help me with the necessary skills to work for global marketing agencies in Vietnam in the future. Also, it was in the Midlands which meant I could easily travel to many other places in the UK, since I love to travel and explore. The tuition fee was also very affordable, and I could even apply for scholarships since my grades in Vietnam were good. My consultant also showed me the picture of the campuses, the town and the County where Diana, Princess of Wales grew up and I felt impressed almost immediately.
How do you think that your study will help your career or personal development?
Apart of gaining academic knowledge, Northampton also helped me develop as a person. To be honest, I have never lived far away from my family before moving to Northampton and living here was the first time I lived by myself. But, never during my time in Northampton did I feel lonely. I was surrounded by respectable, supportive teachers who always loved to help me out with anything, from assignments to personal advice, as well as friends from all over the world with whom I am still keeping in touch. Northampton was a great place for me to learn to do new things for myself, with the occasional help of others of course, where I got to choose to be who I want to be, where I got so many opportunities to do on-campus jobs that I loved and helped me bond with fellow students, where grow up, be more independent and confident to follow my dreams, explore new possibilities, discover new places, as well as develop myself into the person that I am today. And for that, I am very thankful.
Which if any skills and knowledge/understanding gained during your degree will be useful in your future career?
In terms of my career, I think the knowledge that I gained in the marketing research and communications modules helped me the most. I am working at Ogilvy, one of the biggest marketing agencies in the world that belongs to WPP group. And most of the time, I have to execute marketing communications plans with creative and effective strategies to give my clients the best marketing solutions a global firm can offer. Northampton helped me be more creative, understand how to research effectively to come up with the right messages and target the right audience for my clients. That is how I applied my knowledge learnt at Northampton to my work.
What extra-circular activities do you participate in?
I am an alumnus of the Vietnamese Society, where I participated in many activities to introduce Vietnamese culture to the student body and helped enrich the university's diverse cultural environment, such as Tet holiday celebration or the 5th anniversary of the Vietnamese Society. Apart from that, I was also a Student Ambassador where I helped the marketing introduce the university to prospective students/parents, supported the organization of the university events like Open Days or Graduation Ceremonies. My passion for inspiring children was nurtured when I was an active Changemaker Schools Engagement Leader, where I participated in many events to help young students express themselves. I was also a Library Ambassador where I helped students explore the facilities at our very modern library at Waterside Campus and an International Welcome Team Member where I assisted international fellow students like me to settle in when they arrived at Northampton.
Last but not least, I was also an International Marketing and Recruitment Coordinator at the International Office where I helped officers with the recruitment process for Vietnamese students as well as advertising the university in Vietnam.
How will your extra-curricular activities support you after you have completed your studies?
They help me become more confident and opened up many opportunities for me to explore new skills of mine after my study like time management, customer services, being detail-oriented…
Are you currently involved in any community or volunteering projects?
I am still a member of the Vietnamese Society at Northampton and I am helping other members in the UK preparing for Tet Holiday celebration from Vietnam, we will film a clip with meaningful messages and show it to our students in Northampton. Please stay tuned to watch it when it is published on the Society's Facebook page.
What advice would you give to potential students interested in this work?
Be yourself, and explore as much as possible, because Northampton can give you the experience that no other places can. Always know that you have teachers and friends around to support you, so don't hesitate to connect and help each other out.
Work hard, even before you apply, it will help you maintain a serious attitude towards your education, and it's necessary when you study here.
Find all the opportunities you can and go for them all, from on campus jobs and work placements in the town, you can ask for advice from teachers, staff, or your friends; don't be afraid, the sky is the limit
And finally, don't forget to enjoy the ride.
(Source: University of Northampton)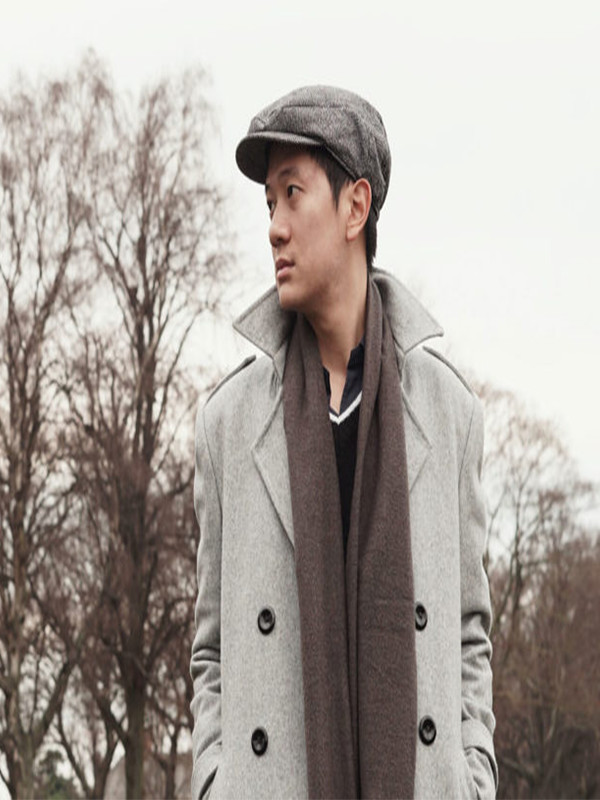 "MSc International Marketing Strategy – University of Northampton, Anh Quốc"
- Nguyễn Tuấn